​Building a community to inspire all learners.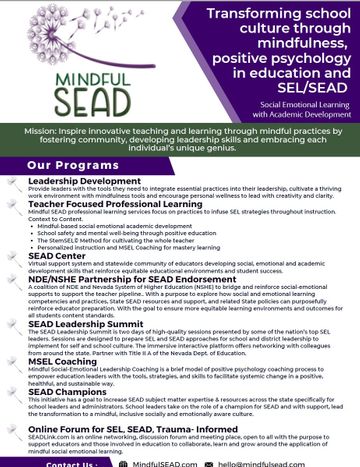 We Inspire...
Mindful SEAD inspires innovative teaching and learning by supporting mindful practices of the adults at the school. By providing the tools and strategies administrators and teachers need to develop their mindful practice and own self-awareness they can then foster a positive school community, personalized learning, and embracing each individual's unique genius.
​We are a not-for-profit organization whose mission is to teach youth and adults to become mindful as they manage their emotions, gain perspective and have an understanding of those around them.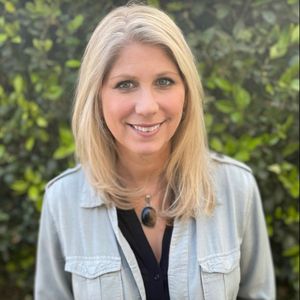 Debb Oliver, Ed.D. - Co-Founder and CEO
Debb Oliver, Ed.D, is the Co-Founder and CEO of Mindful SEAD. As a teacher, district leader and education consultant with years of experience, she has always been passionate about promoting positive growth in schools and communities. Her motivation for creating Mindful SEAD stems from her belief that educators need support in their own self-care to create a culture of mindfulness, positive psychology, and social-emotional learning. Through her work, I have had the opportunity to consult with public and private organizations across the United States and abroad on change management, mindful leadership development, board governance, and innovative learning scenarios.
She has been fortunate to provide relevant learning opportunities for thousands of teachers and administrators as they transition to effective practices that enhance student-centered learning. Her work has also allowed her to build lasting relationships with educators, which has been one of the most rewarding aspects of her career. In addition to her consulting work, she is also the author of two books that reflect my passions and expertise. The first, Leading Schools With Social Emotional Academic Development, was co-edited and co-authored by Dr. Oliver, while the second, The Learning Transformation: A Guide to Blended Learning for Administrators, was written by her alone.
She is truly honored to be a part of the Mindful SEAD team and to continue working towards our shared mission.
Join her in her mission to continue to create a positive impact together!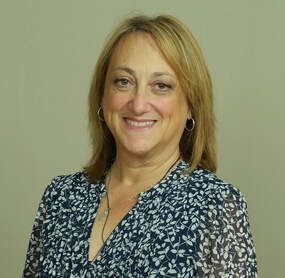 Michele Robinson, Ed.D., - Senior Vice President
Dr. Michele Robinson has been a school superintendent for 13 years successfully leading districts in Nevada, Massachusetts and New Jersey. She has extensive experience in engaging community partnerships, improving educational outcomes for students, and providing for student and adult social emotional foundations. Michele has engaged community partners to develop employee wellness programs that support the social emotional development of students and the wellbeing of staff caring for children and schools.
Dr. Robinson presents a versatile background that encompasses both the traditional public-school environment and forward-thinking approaches to learning which include the integration of technology and 21st Century learning skills into instructional practices. She developed and founded a successful private K-6 school in Las Vegas, Nevada as well as Odyssey Charter High School, an innovative blended learning charter school. She co-founded the Charter School Association of Nevada, a non-profit organization designed to support new and aspiring charter schools in the state. She was appointed by Nevada's Governor to the Governor's Blue Ribbon Task Force. She was appointed to serve on the Nevada Department of Education Common Core Standards (CCA) Steering Committee and acted as co-chair for the CCA Communications Committee. Having participated in numerous legislative roundtables and presentations, Michele worked extensively with state and federal legislators advocating for innovation and educational reform in the state. She co-founded the Bergen County Women in Educational Leadership and Bergen County School Support Network designed to provide support, networking, and professional development in social emotional learning for school districts in New Jersey. Michele has spoken nationally and internationally on topics related to educational innovation and reform, and leadership and wellbeing.
​Michele earned her Ed.D from Nova Southeastern University in the area of Educational Leadership in which she gained an expertise in providing quality professional development and onboarding programming to educational professionals and leaders. She holds an M.ED. in Curriculum and Instruction from Lesley University, and a B.S. in Elementary Education from the University of Nevada Las Vegas.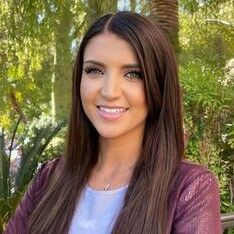 Roxy Laramee - Director of Operations
Roxy Laramee, HHP, the Director of Operations at Mindful SEAD, is a dedicated and passionate professional, striving to promote personal and professional development in all aspects of my work. Her role as the Director of Operations at Mindful SEAD has allowed her to combine her skills in building strong relationships with clients and colleagues, with her passion for personal development.
She is responsible for overseeing the overall business operations of Mindful SEAD, including our coaching and leadership development programs. One of the things she loves about her work is the opportunity to connect with individuals on a personal level to bring about positive change. As a certified Holistic Health Practitioner and graphic designer, her interests go deep into understanding the individual level and the impact that it can have on the overall organization, and promotes this passion with her creative eye.
She has a positive outlook on life, and believes that it is essential to promote wellness and wellbeing in all areas of life. Through her work at Mindful SEAD, she has the privilege of supporting individuals in their personal and professional development, which she finds incredibly fulfilling. She is honored to be a part of the Mindful SEAD team and work towards our mission of promoting mindfulness, positive psychology, and social-emotional learning in schools and communities. If you have any questions or would like to learn more about our work, feel free to reach out to her. Let's continue to promote positive change and make a difference together!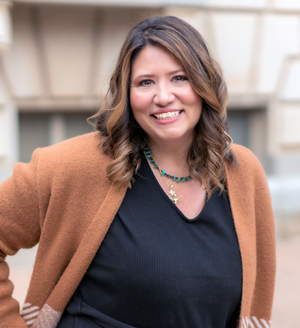 Michelle Bellard - Director of Partnerships
Michelle Wise Bellard's love of science, collaboration, and inspiring success through education is evident throughout her unique career. After she earned a Bachelor in Science from the University of Science and Arts of Oklahoma, she started teaching Early Childhood Education in Oklahoma and Texas schools, where she learned mindful techniques to create a positive community. She worked closely with her administrators to facilitate an after-school mentoring program and is in contact with her mentees today, twenty years later. She also volunteered at the Johnson Space Center Educational Resources Center, leading to her appointment as a JPL Solar System Ambassador Master Teacher in 2010. Upon moving to Nevada, she created Mind Builders, LLC to provide science enrichment while focusing on the needs of the whole child through project-based learning and social and emotional learning standards. She holds a Master in Science from Mississippi State University, culminating in presenting research at the 2014 Geological Society of America Annual Meeting. Working as a consultant to a local charter elementary school, she constructed a school-wide social and emotional curriculum throughout the school's culture. Currently, as a Mindful SEAD MSEL Master coach, she brings her unique experience and passion to enriching those around her.
Michelle also serves Mindful SEAD as a Master MSEL Coach.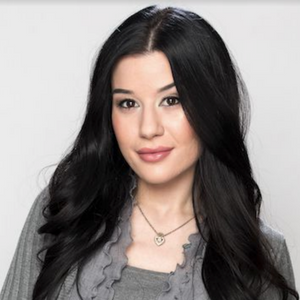 Christie Zarpas - Director of Research
Christie Zarpas, M. Ed., is the Director of Research at Mindful SEAD. As the Director of Research, she leads the charge in advancing our understanding of how SEL can positively impact individuals, schools, and communities. She has held roles as a teacher, curriculum strategist, conference speaker, professional development leader, and integrative health coach within Nevada. She obtained her certification as an Integrative Health Coach at Duke University, earned her master's degree in curriculum and instruction from National University, and is currently in the process of completing her Doctorate in Education with a specialization in Social Emotional Learning. Christie has dedicated her career to improving the emotional well-being and academic success of children and adults alike. Her research work at Mindful SEAD focuses on developing the skills of adults, and the effect this has on overall well-being as an educator. Christie believes it is vital to foster these skills in educators, however is passionate about spreading the importance of developing and practicing social emotional skills in all human's daily lives.
Christie also serves as a MSEL Coach for Mindful SEAD.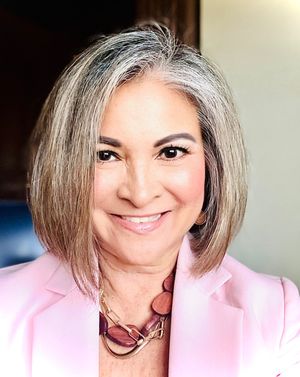 Elena Fabuan - Lead MSEL Coach
Elena Fabunan has worked in the educational field for over 30 years, gaining experience as an educator, advocate, and leader. Her career began as an elementary bilingual teacher. She has held various roles throughout her career, each offering unique insights into the educational system. As a middle and high school counselor, she recognized the significance of social and emotional support for adolescents navigating their educational journey. This realization further strengthened her commitment to fostering a holistic approach to education that prioritizes the well-being and development of the whole child.
Her time as a dean of students taught her the importance of establishing a positive and inclusive school culture. Emphasizing empathy, restorative justice, and student growth, she sought to create a nurturing environment where every student felt valued and empowered.
Her most defining experience came as the Assistant Principal and later as the principal of the only newcomer school in Nevada. This role allowed her to welcome and support immigrant and refugee students, guiding them through adjusting to a new country and educational system. Witnessing their resilience and determination reaffirmed her belief in the transformative impact of education.
She is committed to promoting transparency, accountability, and collaboration. By leveraging her diverse background and professional experiences, she hopes to contribute to a system that fosters academic excellence, celebrates diversity, and empowers everyone to reach their full potential.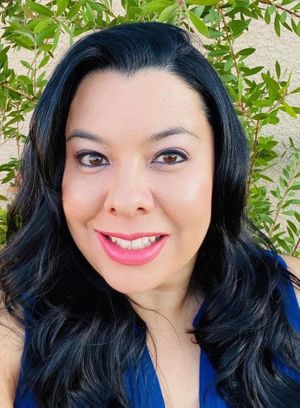 Elena Petsas - Lead MSEL Coach
Elena Petsas is a Las Vegas native and has worked in education for over 16 years as a licensed teacher, behavior strategist, and school counselor. During her time working in schools, she has become well versed in MTSS and PBIS, having presented professional development to staff and leadership teams. Additionally, she has been instrumental in creating and implementing school-wide policies and procedures based on social-emotional learning (SEL) best practices.
Elena is also a licensed Clinical Professional Counselor in Nevada, and is a National Board Certified Counselor and School Counselor through the National Board for Certified Counselors (NBCC). She sees clients of all ages but specializes in working with children, adolescents, and families. She focuses on assisting individual clients with their individualized mental health and wellness needs by utilizing individualized treatment plans, goals, and advanced therapeutic interventions.
She is an avid world traveler and has traveled to countries in Central and South America, and Europe. When she is not working, Elena enjoys spending time with her two daughters and loving husband.
Meet the Mindful SEAD Champions - incredible educators from across Nevada making an impact on their students, classrooms, and schools by advocating and demonstrating Social Emotional practices.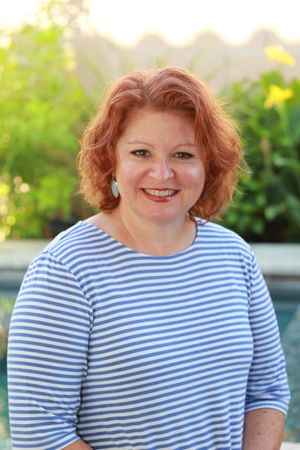 Michelle Beecher
Michelle is a full-time ELAD instructor at Great Basin College in Southern NV. She loves being outdoors, and loves cooking for my family & friends!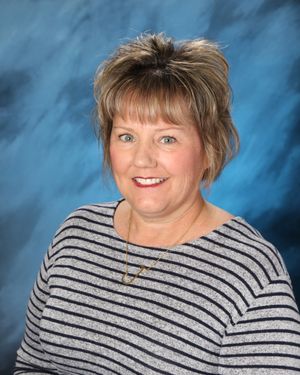 Jennifer Black
Jennifer is the proud principal of Lincoln Elementary School in North Las Vegas, Nevada. She loves learning and growing so that she can share with others. She loves to go camping with her husband and two dogs, enjoys traveling to new places, and loves going to the Vegas Golden Knight hockey games. Jennifer is excited to be a SEAD Champion because she feels that we all must learn to take care of ourselves and there is no better way than through mindfulness.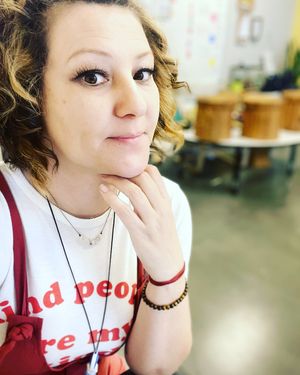 Aja Debruyn
Aja's background is in early childhood education. She has master's degrees in both Montessori Education as well as Montessori Educational Leadership and owned and operated my own Montessori Pre K-3rd grade private school here in Las Vegas for 14 years. Currently, she is on staff at Mater Academy in the early childhood department where she teaches CTE students who are interested in becoming teachers by modeling for them with our early childhood students. In her spare time, she enjoys traveling and has a vacation home in Italy where she spends her summers with her family. Aja is excited to be a SEAD Champion to help her students understand the importance of living with balance and to share her love of SEL educational practices.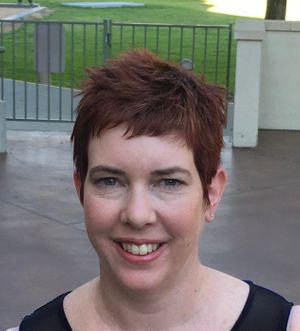 Jennifer Keller
Jennifer has been an educator for over 25 years, spending the past 15 years as a school counselor in all levels K-12. Her passion is teaching and utilizing SEL strategies and giving students a foundation for internalizing their own self-management system. Even before becoming a SEAD coach, Jennifer had been utilizing every classroom lesson with a social-emotional strategy. Jennifer has presented social and emotional strategies at the school, district and state levels, including the NvSCA and NASA conferences. Jennifer lives by the quote from the Dalai Lama "If every child in the world would be taught meditation, we would eliminate violence from the world within one generation."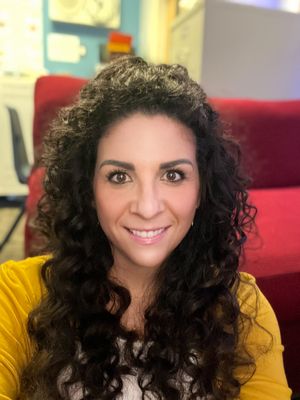 Janelle O'Rourke
Janelle has been in Education and has been teaching since the fall of 2002. She started in Elementary and moved to Middle School Math, and absolutely loves it! She is still teaching 1 section of 8th-grade Algebra 1, but is now an Instructional Coach at Monaco Middle School! Janelle loves to travel and can't wait to do more of it once her 3 and 6-year-olds are a little older! She is very excited to be a SEAD Champion because she is passionate about its mission! She believes it will help everyone the program touches!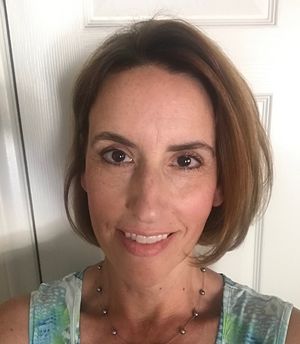 Colleen Vosicky
Colleen has taught at both comprehensive and magnet schools within CCSD, and is currently the high-school English teacher at the Juvenile Detention Center. She is so excited to be able to share social-emotional strategies with our youth who are struggling personally and in society. Colleen is also the mom of a freshman in college and a middle schooler. Her children have also benefited from the SEAD strategies that she shares with them regularly.
Interested in joining the team? Let us know...
Advisory Counsel
Are you seeking an opportunity to support the academic and personal success of students through the development of social and emotional mindful practices. Do you have experiences that we can draw upon to promote the growth of the organization? Then, Mindful SEAD is looking for you. Please contact us if you would like to be a member of the Mindful SEAD team as a member of the Advisory Council.
Governance & Policy Documents
Mindful SEAD Bylaws
Conflict of Interest Policy
Articles of Incorporation