For Parents
Resources for Parents
We would love to come and present a workshop for your Parent Teacher Organization.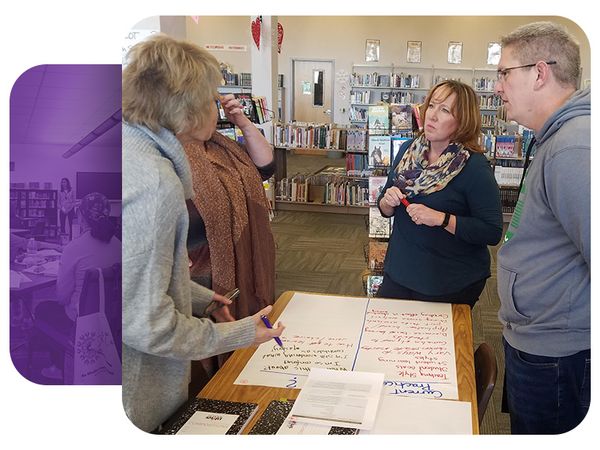 Parent & Caregiver Workshops
Parent Workshops help caregivers become more familiar with social and emotional learning and encourages them to actively engage in their own growth while supporting their children to practice social and emotional skills.
Would your PTO like to sponsor a Parent & Caregiver Workshop at your child's school? Contact us at hello@mindfulsead.org or complete the form and we'll be in touch!
Available Workshops:
Mindfulness and Social Emotional Learning – What is? Why do we need it? How can we use it to help our children?
Emotional Intelligence and Academic Success – Current research shows us that as students are emotionally self-aware and can self-manage their emotions, their academic engagement and success increase
Mindful Parenting – More than just positive thinking. Being mindful is different than mindful parenting. We focus on how parents can bring moment-to-moment awareness to their relationship with your child.
Managing Conflict with Positivity – You don't have to live in a power struggle with your children. Learn how to give your children the positive attention they need- so they can self-manage their emotions and behaviors. This will include 5 conflict resolution strategies to use with your child/student.
How can I cultivate kindness and compassion in my child? – Focuses on 5 research-based strategies to promote social and emotional learning with your child.
Strength Based parenting – For every redirection or growth opportunity (every no or not now) our children need three positive acknowledgments. Dive in to the latest positive psychology research for parenting.
Teenagers and how to support mindfulness at home. – Differentiation is critical to adolescent development- and you WANT it to happen. Through reciprocal mindfulness – your relationship with your child will blossom!
Free Sources from around the Web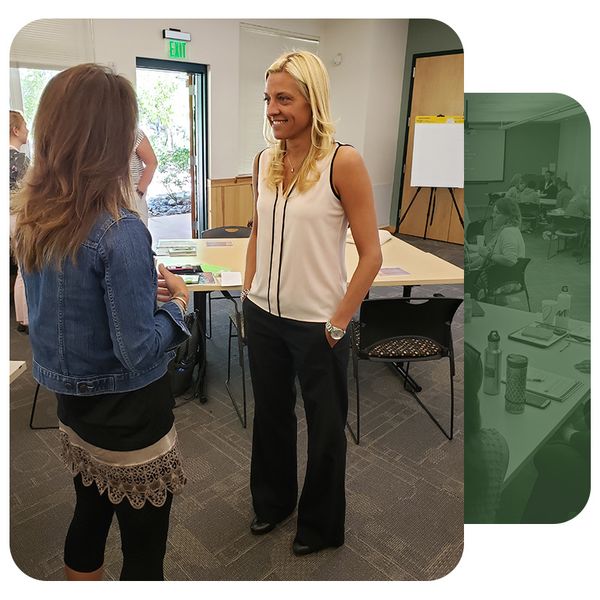 Newsletters
A month-by-month school year guide from the U.S. Department of Education points parents to tools, resources, and tips for getting involved with children's learning.
Parents' Guide to Student Success
This guide from the National Parent Teacher Association reviews learning standards at each grade level to help parents understand what their children will be learning and how they might support those learning goals.
Whole-Hearted Parenting: How to Use Emotional Intelligence to Create More Peace, Collaboration, and Joy
Joshua Freedman, the executive director of Six Seconds, a nonprofit that promotes emotional intelligence, brings his own parenting experience as well as his professional knowledge of emotional intelligence to provide a resource for parents.
Websites
Reviews movies, apps, video games, and other media available to children. Each movie, for example, lists a parent-level age rating, along with a kid's perspective of the appropriate age level. In addition, it gives a summary along with positive messages and violence or scariness rankings. A mobile app makes it simple to review any media children may encounter.
Confident Parents, Confident Kids
The only site for parents that focuses explicitly on actively promoting kids' social, emotional, and ethical development. Articles and resources focus on simple, practical ways to model, coach, and create opportunities to develop social and emotional skills in the context of family life.
A community resource to find and share information about schools. You can type in any school, city, or zip code and get demographic information on schools in your area such as ratings, reviews, and extracurriculars. The video series "Milestones" describes grade-level expectations in K-5, including children's perspectives. The site has an "Emotional Smarts" section with a toolbox, a game, and a video series.
Produced through a collaboration of the Consortium for Science-Based Information on Children, Youth, and Families, the site is committed to publishing resources with a solid research base. It has sections on body, mind, emotions, and relationships.
Provides developmental markers at each age/stage, with guidance for parents on how to support each aspect of development. Resources include the areas of academic, health and wellness, and social and emotional development. A supplemental application can prompt a parent on a child's specific milestones along with tips for support.
Focused on helping parents, educators, and community members stop bullying. There are also resources and articles targeting kids and teens.
Host a Parent Workshop at your child's school!